You need about 4 min. to read.
The Covid-19 pandemic and then the continuing war between Russia and Ukraine have caused the world situation to change dramatically. The variation in commodity prices and problems with their availability has had a profound impact on almost every area of human life.
One of the markets most affected by these events is electronics. With the onset of the pandemic, supply chains were broken, which translated into a significant increase in transportation prices. All this has a very big impact on the current prices of graphics cards. Why are they so high and how to deal with the lack of available components on the market?
Reasons for the increase in the price of graphics cards….
The world has been very dynamic since 2019 when the Covid-19 pandemic broke out. This is a time when supply chains were broken for health reasons, and the world slowed down to the point where many factories were closed. At the same time, sea, air and land transportation did not function. People went from working on-site to home office mode, and children were not studying in schools but remotely. This greatly increased humanity's demand for electronic devices that use semiconductor chips. At the same time, there was a spectacular patterning of the value of cryptocurrencies, so many new mines were created that use very large numbers of graphics cards. Hence, all the new models that appeared in stores momentarily disappeared.
Because of this, market demand continued to grow and manufacturers were unable to meet people's needs. Many people used the situation to their own advantage and bought graphics cards to wait a while and sell them at a profit. Another difficult event is Russia's invasion of Ukraine, as it led to an energy crisis. Along with the price of raw materials, production costs have risen significantly. Because of this, inflation is also on the rise, forcing manufacturers to constantly raise the cost of their products. These two events are very important from an economic point of view and provide insight into why current prices are so high. How can you cope in these difficult times?
GPU rental to the rescue
Seeing the demand for access to a large amount of computing power, companies have started to offer the possibility to use their hashrate. This is a type of service that has grown significantly in recent years, as businesses have noticed a problem with the availability of new graphics cards. At the same time, industries such as graphics, cinematography and data analysis process very large amounts of data, which generates a lot of demand for computing power.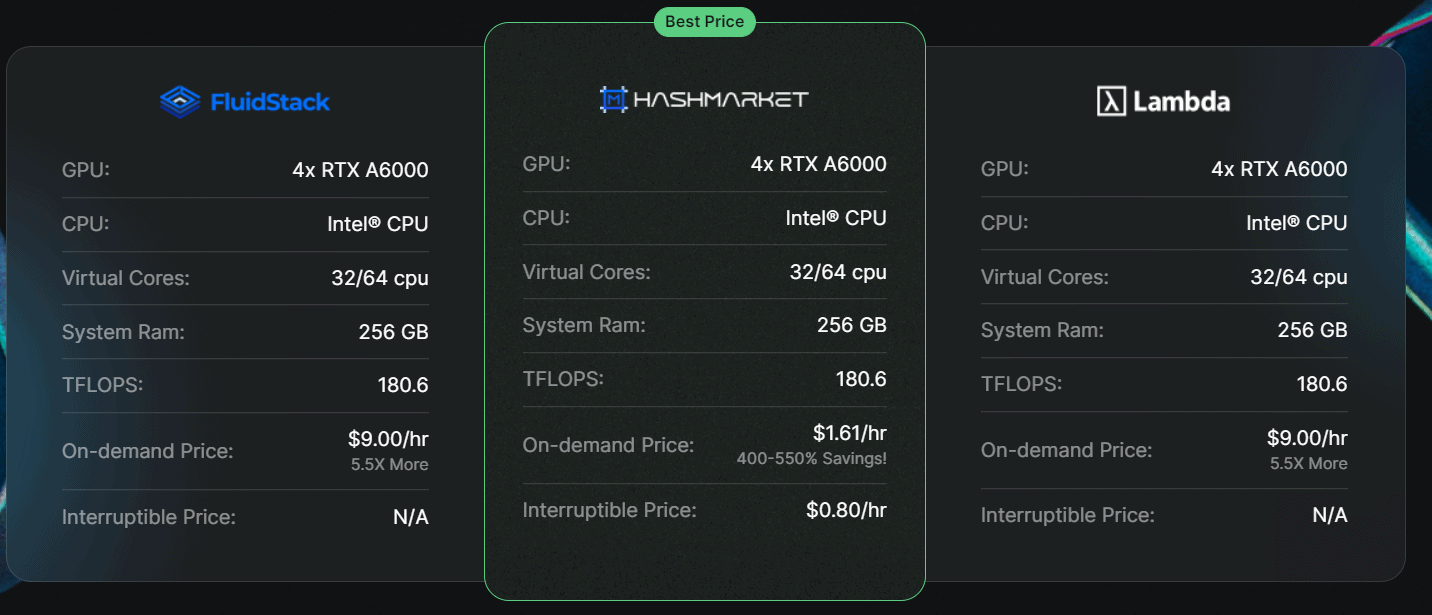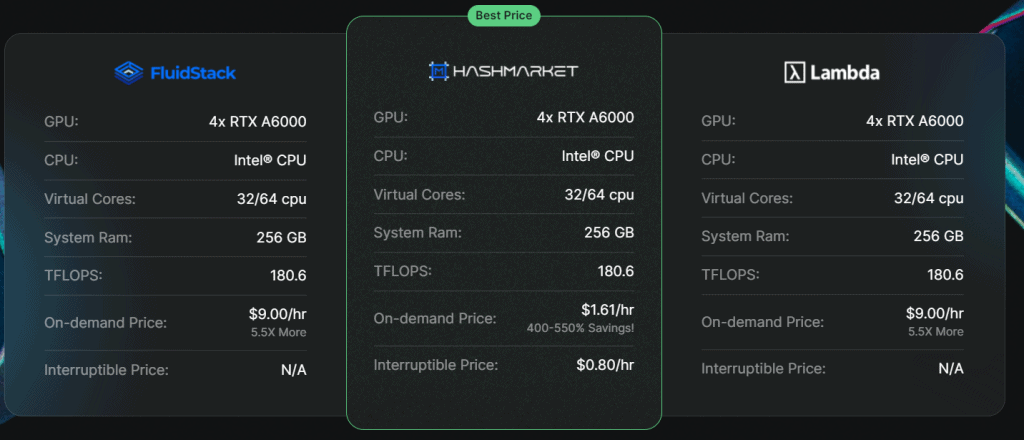 There is a great deal to be gained by using lease gpu. First of all, during the absence of access to graphics cards, you can still have access to a very large amount of computing power. Due to the security of the data provided by the companies, you do not have to worry about the possibility of data leakage. At the same time, it is worth choosing proven brands like hashmarket.ai. Another reason why you should use gpu server rental is the price. So much computing power that companies of this kind offer require having a dozen graphics cards working together. This is a very high cost that not everyone can afford. For this reason, a better solution may be to choose the right subscription method and use gpu rental when you actually need it. This is an ideal way to optimize expenses while having access to versatile computing power.
In conclusion, current world events suggest that the problem with the availability of graphics cards may still be quite large, so it is worth looking for other solutions. Hashrate for rent seems to be the right solution, so it is worth finding a responsible service provider.
Photos: client material.
Sponsored text